Je n'avais pas utilisé bginfo de sysinternals depuis quelques temps. Comme d'hab, je mets un fond avec notamment le logo de l'entreprise, et là surprise au moment de l'enregistrement: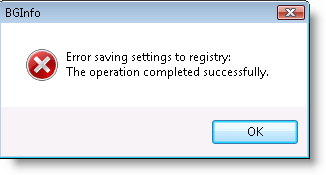 (Error saving settings to registry: The operation completed sucessfully)
Pour les non anglophones, il y a donc une erreur à l'enregistrement dans la base de registre, mais l'opération à réussi…Surprenant hein ?
Evidemment, grosse déception, point de fichier bgi…
Contexte:
Windows Vista SP1 32 bit
dernier bginfo (4.15)
Avec et sans élévation de privilège (comment ça tout de suite on accuse UAC?)
Que faire quand un outil sysinternal échoue ? Utiliser un autre outil Sysinternal pour diagnostiquer !
Process monitor montre notamment une erreur pour "ressource insuffisante":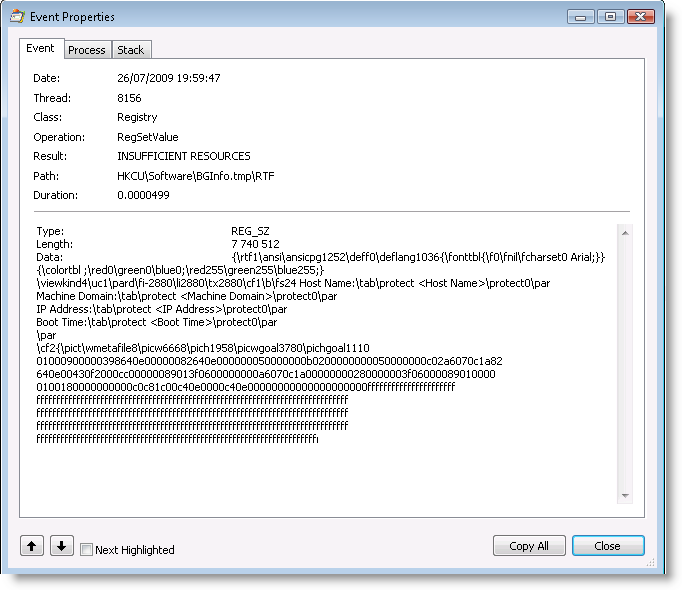 Process explorer montre que le système est utilisé et manque un peu de ressource (quoi que, encore 742Mo de ram disponible tout de suite)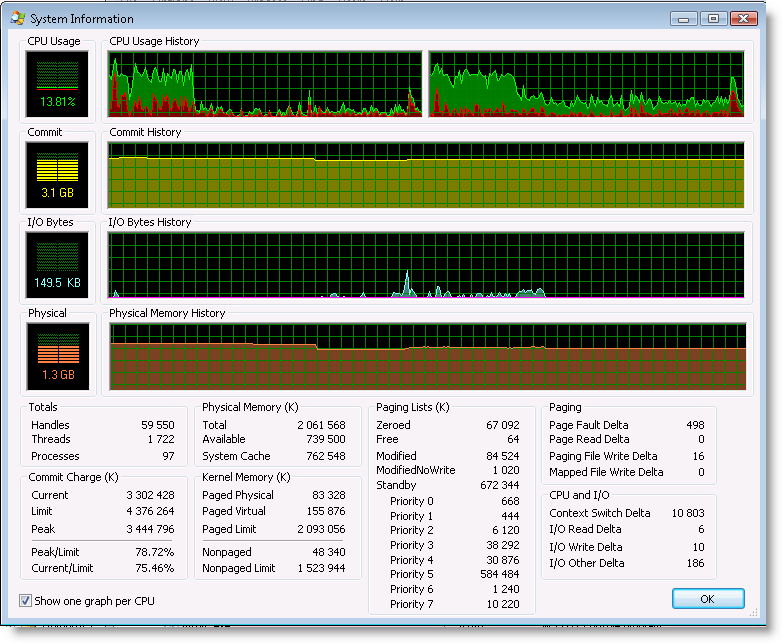 J'essaye sur ma station avec 8Go de ram, idem…Windows XP: idem!
Finalement, j'ai réduit et importé de nouveau l'image, fonctionne nickel.
Je me suis permis un petit mail à Mark Russinovich…Retour une heure plus tard:
"Thanks for the bug report, Mathieu. It looks like Bginfo was trying to write 7MB to the registry."