SharePoint 2010: People search relevance is not optimized when the Active Directory has errors in the manager reporting structure
L'analyseur SharePoint remonte souvent cet avertissement: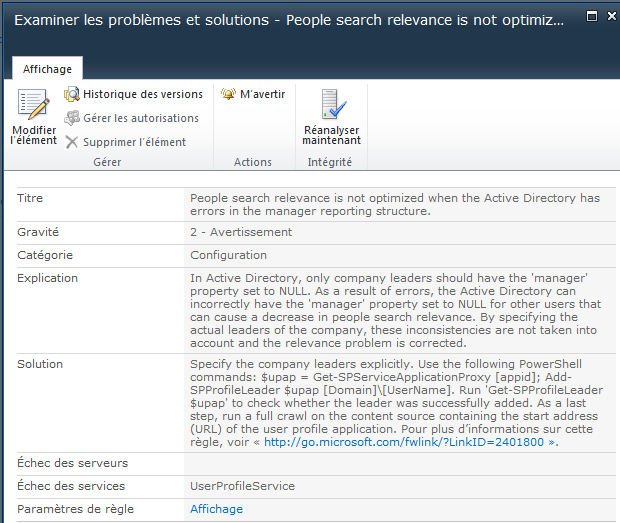 Il faut commencer par identifier les comptes AD sans manager. Par exemple avec adfind:
adfind -f "(&(objectclass=user)(!(manager=*)))" samaccountname -qlist
Il suffit ensuite, pour ceux ne devant pas avoir de manager, d'utiliser les commandes Add-SPProfileleader comme indiqué dans le message.
À propos de Mathieu CHATEAU (226 articles)
Je suis architecte technique FreeLance.
Plus d'information ici:
http://www.lotp.fr/mathieu_chateau/
Flux RSS de Mathieu CHATEAU