Symptômes:
Lorsque vous ajoutez un compte géré:

Résolution:
Le compte déclaré pendant la création de la ferme exécute le service SharePoint Timer Service. Ce compte a besoin d'être administrateur local.
Malgré l'erreur, le compte a été ajouté. Cependant si vous allez dans les comptes gérés depuis l'administration centrale, cela ne fonctionne plus (Object reference not set to an instance of an object):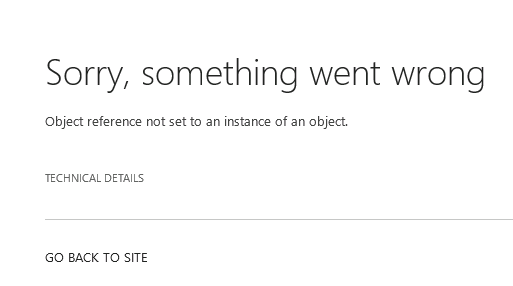 Il faut alors:
Supprimer le compte ajouté en PowerShell : Remove-spManagedAccount -identity mondomainenouveauCompte

Rendre le compte du timer administrateur local

Redémarrer le service SharePoint Timer pour qu'il prenne en compte le privilège

iisreset

Ajouter de nouveau le compte géré.